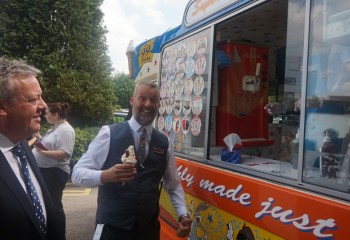 Corporate Events
Make your next corporate event more unique and memorable by hiring our Mr Whippy Ice Cream Van. Perfect for Office Parties, Meeting Breaks, Sales Events etc. Add some fun to your corporate events and keep your employees entertained during team building events and clients happy at sales events. Even adults need a trip down memory lane and let loose with their imagination, we even let the boss show the staff who's really boss as he climbs on board to whip up his very own ice cream.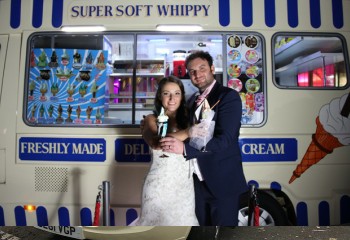 Weddings
Great add-on for weddings. Families and guests will love it ! Our experienced and fully uniformed staff take pride in providing you with second to none service, allowing the beautiful bride and gorgeous groom to serve one another their first ice cream as Mr and Mrs! A'ww.. We also understand that image is important which is why our bespoke Ice Cream van rolls up in pristine condition, decorated to your choice with beautiful bows and romantic ribbon.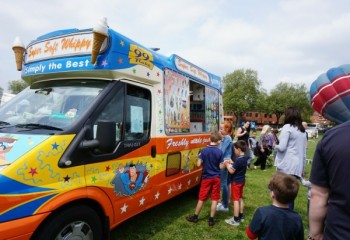 Festivals and Shows
Whatever the size of your show or festival we can add a touch of fun to the occasion. Music festivals, town and country shows - our ice cream van is always a success.
Birthday, Anniversaries and Celebration Parties
Whatever your celebration, an ice cream van adds that touch of fun. Traditional ice cream van with traditional Mr Whippy ice cream, having a whole host of chimes including 'here comes the bride' and 'happy birthday to you' making any birthday party/wedding that much more memorable.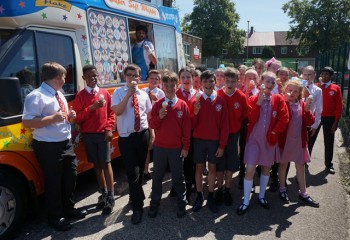 Primary/High School College/University Events
Keeping it cool with something all kids and adults are familiar with, great for fetes, treat days, open days, parents evenings, sports days, graduation day, student gatherings, you name it... our bright and colourful ice cream vans lighten up any event and have everyone smiling.